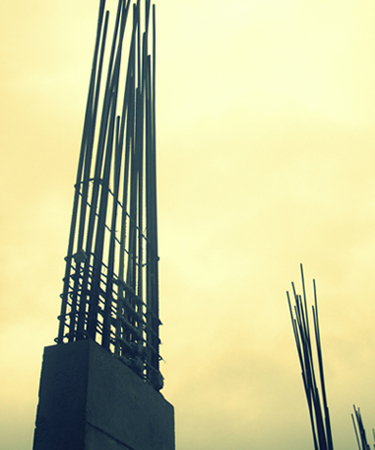 Project Consultants
Sponsors are committed to the philosophy of using best of the breed talent. The following consultants with a vast experience in the field and known to be the best of their kind in their practice are contributing towards the project.
Architects and Landscapists
K B Srivathsa
Mr. K B Srivathsa is a highly qualified (B. Arch., M.L. Arch, M.C.a,a.i.i.a,f.i.s.o.l.a) and award winning architect with multiple honours. He also serves guest lectures at multiple universities. He has several prestigious projects to his credit including SMR's multiple ventures, Singapore Township, TSI Ventures, Srila Park Pride, Vertex Homes, , NALSAR University, Mount Opera, etc.,. Mr. Sirvathsa brings to table a unique combination of architecture blended with landscaping to bring about life into the designs and blend them to the environment around.
Mr.Srivathsa oversees landscaping and architectural designs at the Fountainhead
M S Rao
Mr. Rao graduated from Jawaharlal Nehru Technological University (B. Arch) in 1987 and has been practicing architecture since. He worked on multiple commercial and residential projects with a list of leading builders like that of Reliance Builders, Bharathi Infrastructure, Naveen Builders, RK Estates, Saket Engineering, Nagarjuna Constructions etc.
Mr. Rao is currently responsible for developing architectural working drawings, elevation design of the main building and club house.
RN Ramesh
Mr. Ramesh has been instrumental in doing the complete leg work in designing the Fountainhead. He is currently working on multiple large scape projects.
Structural Consultants
Mahinder Reddy, ASA Consultants
ASA Consultants is an award winning and leading consultancy in civil and structural engineering with an extensive experience in high rise structures. They have an impressive list of clients from US, Middle East and India with leading brands like GMR International Airport (Hyderabad), SMR Builders multiple projects including SMR Vinay Capital, Cascade, Fountainhead, GVK industries, Vaishali Developers etc.,.
Electrical Consultants
Mahalingam Associates, Hyderabad.
Mahalingam Associates is the most reputed Electrical Consultancy firm in Hyderabad with an unending list of national and international projects. Among their projects in Hyderabad would be the Ramoji Film Studios, Celebrity Villlas, National Games Village, Satyam Technology Centre, just to name a few. For the sake of record, Mahalingam Associates is the first electrical consultancy of Hyderabad.
Plumbing Consultants
K Krinshna, Sarathi Consultants, Hyderabad.
Mr. K Krishna of Sarathi Consultants holds a ME (Civil) degree and has been in the field of offering Consultancy to the Building Construction Industry for 17 years and an experience of handling more than 100 mega projects. They are the panel consultants and project consultants to many prestigious builders including the DLF, SMR, JP, Ambience, CMR Group etc. Examples of their projects in Hyderabad include all of SMR projects viz., SMR Fountainhead (22 floors), My Home Jewels (Miyapur), VR Residential Apartments at Nagole and so on.
Legal Consultants
Tatva Legal
Tatva Legal is a spin-off group from Dua Associates. Tatva is one of India's Top 4 legal service providers and the number one for Land and FDI related matters in Hyderabad (based on the numbers and revenues). With more than 60 legals and para legals, Tatva is one of the largest and most prestigious legal firm in Hyderabad.
Honorary Advisors
Sree Nivasa Varma Pericharla
Mr.Varma holds a masters in urban planning and project management and a bachelor's degree in civil engineering. He has 30 years of experience in construction, design, architecture, investment, and business development. He spearheaded multiple large scale residential complexes in Hyderabad and Vijayawada and has delivered more than 10 million sft of residential space. Examples of important projects he headed include the Malaysian Township (IJM), Srila Towers, Srila Heights (Srila Group) and in Vijayawada LEPL icon, Oasis, and RTPDK residential township, to name a few. Mr.Varma served as VP in SEW Infrastructure Ltd, VP in LEPL Projects Ltd, IJM (India) Infrastructure Ltd, Wide Reach Developers, and C P Kukreja Associates Pvt Ltd.