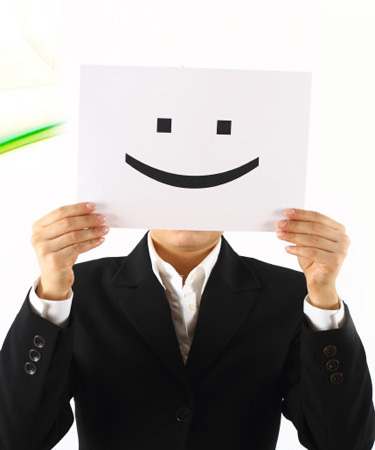 Testimonials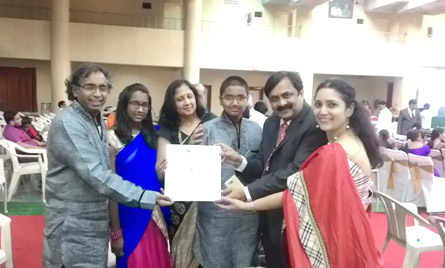 Mr. Aditya and Mrs. Rasana Gurajada
| | |
| --- | --- |
| Hyderabad, TS | 25-March-2016 |
We bought an apartment in Dr. Vijay's Midas Touch Fountainhead project about a year ago. We've been aware of this development since the inceptionbut for whatever reasons did not put down our purchase till much later on.I regret that we did not get in much earlier, however, we are excited to finally be part of this community and township.
The floor plan of the unit we bought is very well laid out, with ample ventilation and lighting. Walking around various units in different stagesof completion, I noted that all units, in any location, are designed witha floor-plan that allows for natural lighting and fresh breeze in mostrooms. The attached servant's quarters designed-in, which I believe is alsoan option in many units, is certainly a BIG PLUS point for many residents whomay have the need for live-in servants in the years to come.
I commend Dr. Vijay for taking personal interest in every customer andin every aspect. In our case, we had requested for minor adjustments tosome window fittings in one of the bedrooms, and Dr. Vijay and his staffpatiently worked through all options till we were able to settle-in on apractical option. Even for requests out of the ordinary, which end up eventually being impractical, he makes sure to listen through all of ourquestions / requests, and works out the possibilities till we arrive at thefinal one.
This aspect of listening to the customer to work through their issues andrequests is unheard of in my experience, and especially being able to talkdirectly to owner of the company, and not to some project site supervisor, is notably different in the way Dr. Vijay operates and executes.
The location of this project is fantastic, and MTI has done a great job ofsecuring this facility. In future, I am excited about the possibilities, beingso close to the Financial District, ORR and other amenities such as goodschools, new hospital, gymnasium (upcoming, I'm told) very nearby. Dr. Vijay and MTI have gone the distance in providing top-notch fittings andplumbing fixtures, hardware, bathroom and kitchen tiles, flooring choices,wood working, mosquito netting, safety grills etc. inside the apartments.
Their landscaping ideas, provision of roof-level swimming pool, club house with a small amphitheater for cozy functions -- all tell apart this project and itsamenities from any other competing offerings in this neighbourhood.
It's no surprise then that MTI was voted as the "Best Emerging builder, 2016"by Silicon India organization. Congratulations to you all on this award! I look forward to a speedy completion of all remaining works, and getting official hand-over of the apartment. We wish MTI, Dr. Vijay, his partners, the management team, and Midas Fountainhead apartments a VERY SUCCESSFUL completion, and all great successesin future projects they plan to execute.
Regards,
Adity A& Rasana,
B 306, Midas Fountainhead,
Khajaguda, Hyderabad.
T Muralidharan
Chairman, TMI Group
In my opinion vijay is an untypical builder - he is transparent, friendly, fair and trustworthy.
I will happy to to invest in his future projects Well done vijay.
With warm regards
T Muralidharan
Chairman, TMI Group - Talent Managers for Indians, Worldwide.
Member, National Board of MSME, Ministry of MSME.
Member, National Executive Board, FICCI
Vice President CEOCLUBS Hyderabad.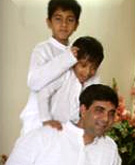 Dr.Vijay / Dr.Kuldeep / Rajeev / Midas TouchTeam,
You formed a diligent team of professionals. Your passion towards coming up with good floor plans, elevation, open areas with optimal usage of land is commendable. Your commitment towards Quality & Timelines is well appreciated. You have exceeded my expectations in every front throughout the project and leaving a memorable experience. I wish you and your team a great deal of triumph in your future ventures
Thanks!!
Venu Gogineni
Mr. Kiran Bhupathiraju
CEO, Laila Nutraceuticals
"Kudos to Dr Vijay and his team at MTI on successful completion of this wonderful project, The Fountainhead. While many builders have slowed down, scaled down or halted their projects, Dr Vijay/ MTI has shown excellent project management skills, resilience and commitment by completing the project within reasonable time despite so many challenges to the real estate industry. Many big builders have slowed down projects but not MTI.
Congratulations and delighted to hear that they have been selected as the best emerging builder for the year 2015-16, which they truly are"
All the best and may this project lead the way to many more successful ventures for you.
Warm regards
Kiran Bhupathi Raju
CEO, Laila Nutraceuticals
Sudhakar Nukala
President & COO, CallHealth Services P Ltd.
It gives me pleasure to congratulate the 'Midas Touch Lark Constructions' team on completion of the project 'The Fountainhead' at Khajaguda.
I'm the co-ordinator for the IIM, Ahmedabad alumni group, which decided to get a block of apartments constructed with our specifications/ requirements .I too own an apartment here .
I have to admit that a pretty good job has been done in this project . All the commitments made to the owners have been complied with . Not only that,as builders, they have exceeded the commitments made in the agreement by voluntarily upgrading many specifications without charging the apartment owners . This is very magnanimous indeed .
The project is truly completed with Occupancy Certificate in hand and the apartments are being handover at this moment .
I want to place on record that as a group, we all are a happy set of customers .
Special thanks for the promoters, Vijay, Kuldeep& Rajiv and to the whole group of energetic employees of this company . I wish you all success in all your projects .
Sudhakar Nukala
President & COO
CallHealth Services P Ltd.
IIM, Ahmedabad alumni (Batch of '84)