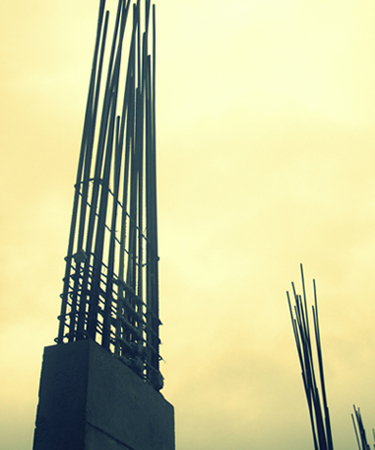 Professional Management
Dr. Vijay Pothukuchi, Chairman and CEO
Dr.Pothukuchi is an MBA and Ph.D in Management from Rutgers University, USA, MBA from IIFT and IRMA India. He served as a Strategy Advisor to the Government of Andhra Pradesh in Strategy Matters of the State's Corporations.
Dr.Pothukuchi, has over 27 years of experience in 30 multinational projects and 10 start-up offices / companies around the world. He also served as a Chief Information Officer of Pictos. He last served as a Director in Conexant Systems, USA, before establishing MTI. His experience includes IT, Management Consulting, International Trading, Rural Management, and Real Estate across the USA, India, and East Africa.
V.D.L Sarma
Mr. Sarma holds a graduate degree in civil engineering from IIT (Madras) and has over 10 years of experience with industry leading companies like L&T, Lodha, DeLoitte, BharathInfratech and others. He has expertise in handling complete product life cycle management in High Rise buildings and specializes in Value Engineering, Cost Estimation and Control, Planning and Monitoring and Quality Management.
M.S. Rao
Mr. Rao holds a Post Graduate degree in M. Arch in Environmental Design from JNFU, Hyderabad . He is enriched with an immense experience of 25 years in the field of Architectural Design. He has worked with Nagarjuna Constructions Company, Vernekar Associates Bangalore and Saket Constructions, Hyderabad. He has expertise in designing Residential, Commercial, Institutional, Group Housing and Industrial architecture.
Umesh Arcot
Umesh has over 10 years of experience in the real estate industry, and has worked with various construction companies and organizations.
Sahithi Chalasani
Sahithi holds an MBA degree in HR & Marketing from IIPM and a BTech degree in Computer Science from VNR VJIET.
Shambhavi Mehrotra
Shambhavi holds an MBA degree in HR and Finance from Banasthali University, Rajasthan nd a B.Com degree from Bundelkhand University, Jhansi (UP). She currently joined MTI as a Management Trainee and is looking after the ERP.
Sweta Doriwala
Sweta has completed her B.Arch from Sarvajanik College of Engineering & Technology, Surat (Gujarat). She has two years experience in architectural and interior designing field. She currently joined MTI as an architect.
A. Saritha
Saritha has completed Diploma in Architecture from Kamala Nehru Polytechnic for Women (K.N.P.W) College,Hyderabad. She has been working with MTI as a junior architect since past three years. She has expertise in designing of working diagrams using Autocad software.
Bobbili Murali Ashok Kumar
Ashok has completed his B.Tech (Civil) from P.V.P Siddhartha Institute of Technology in 2012. He also did his PG Diploma in Construction Project Management from NAC. He is currently working as a Civil engineer with MTI.